America Postal Workers Union, AFL-CIO
Broward County Area, Local 1201
Jeff Riddell, President

Address: 6500 W. Sunrise Blvd
Plantation, Florida 33313
Phone: (954) 792-2161
Fax: (954) 792-2162
Email: apwu1201@bellsouth.net
General - Oct. 20, 2013 9:30 am
Stewards - Oct. 9, 2013 7:00 pm


Address: 6500 W. Sunrise Blvd
Plantation, Florida 33313
Phone: (954) 792-2161
Fax: (954) 792-2162
Email: apwu1201@bellsouth.net
General - Oct. 20, 2013 9:30 am
Stewards - Oct. 9, 2013 7:00 pm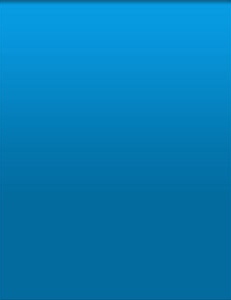 Unity Commitment Strength

---
---
The new, Military Medal Website, is a First Step: The Defense Department, announced last week, that they have launched a new post-9/11 medals website that lists the recipients of the top two valor medals that have been awarded since 2001---10 Medals of Honor and 68 service crosses; with plans to add the names of Silver Star recipients. What DOD needs to do now is to enhance and expand on what's currently posted by:
* Adding hyperlinks to medal citations so that readers can learn the heroism behind the award.
* Indicate by asterisk if the medal was presented posthumously.
* Include all valor awards, to include the Purple Heart and any medal that can have a combat "V" device attached, as well as specialty badges, such as the Combat Infantryman Badge, that can only be earned under hostile fire.
* And to begin adding those who were so recognized from previous wars and conflicts.
DOD for years was against creating such a site, but yielded after the Supreme Court overturned the Stolen Valor Act in late June. Visit the new website at http://valor.defense.gov

The time needed to process veterans' disability claims shot up by nearly 40 percent last year despite years of effort by federal officials to streamline and shorten the process, records show.

The times necessary to process education benefits and burial benefits, as well as the time needed to wind through the Department of Veterans Affairs appeals process, also increased in fiscal 2012.

The disability-processing time is closely watched by Congress and veterans' advocates as a measure of VA efficiency. In fiscal 2012, the average days to complete a VA disability compensation or pension claim rose to 262 days, up from 188 days in fiscal 2011, according to a recently completely VA performance report.

The 262-day average is the highest that measure has been in at least the past 20 years for which numbers were available.

The VA's long-term goal is to get the processing time to an average of 90 days.

"The entire system is a mess," said Paul Rieckhoff, founder and chief executive of Iraq and Afghanistan Veterans of America, a support and advocacy group. "They've been saying now for 10 years that it'll get better, and it still doesn't get better, and we've seen tremendous frustration from our members in the last few months. It's reached a breaking point."

The VA said it is working to speed its decision-making process and is in the midst of an overhaul of its claims system. It eventually will end its reliance on paper-based processing and reconfigure the way claims move through 56 regional offices that handle them.

"We recognize that from the standpoint of the veterans, they are waiting too long, and that's unacceptable," said Diana Rubens, who helps oversee the VA's regional offices. "We've got to transform how we do things. We know that fixing decades-old problems is not going to be easy."

America's veterans are eligible for a range of benefits, from access to the VA's well-regarded medical system to lifetime payments for disabilities suffered during military service to access to education, life insurance and home loan programs.

The disability benefits are awarded to veterans who suffer physical or mental injuries during their military service. Benefits vary based on the severity of a disability and beginning Saturday range from $129 a month to $2,816 a month for a single veteran.

The VA has struggled for years to reduce the waiting times, and each year it stresses to Congress that fixing the process is a top priority. Read more here
Despite promises to improve, delays on veterans' claims skyrocket
r eprinted from Sun Sentinel
Veterans' homelessness is a national problem that is best solved at the local level. As such, the VA recently launched a new online ordering portal for communities and national partners to order free informational material and promotional items ranging from brochures and posters to wallet cards, drawstring bags and hygiene kits, among other items. Share the portal link with your Union members and Friends and with others in your community to help spread the word.
COMBAT VETERANS' HOMELESSNESS
by: John P Smeeken
Veterans run a high risk of developing mesothelioma, a rare cancer caused by asbestos. As a group, they account for 30 percent of all diagnoses in the U.S. Please visit thie link below for more information on the Mesothelioma Group.

http://www.mesotheliomagroup.com/veterans/
Veterans and Mesothelioma
MILITARY MEDAL WEB-SITE
by: John P Smeeken
BACKLOG
Military.com connects over 10 million members to all the benefits earned in service to America. They cut the red tape between you and your military and veterans benefits, by negotiating discounts and keeping you connected to friends and mentors from the service. They will help you make the most of your military experience. By going to their web site and signing up, you will get updated information on benefits and a whole lot of other information about our present day military and Veterans issues out there that may affect you and your family. They have a thing called the Benefit Calculator. The Military.com Benefit Calculator is designed to quickly and easily connect you with your benefit information based on your military service and status. Get a list of Federal Benefits, State Benefits, National Guard State Benefits, Special Military Discounts and more by visiting Military.Com.
MILITARY.COM
by: John P Smeeken
The VA is there to help you. One of the biggest areas of concern right now, concerns Women Veterans and mental health. Fifteen percent of our current military forces are made up of Females. And NO their not all nurses. Many of these young Women are shouldering weapons and going out on patrols just like their male counterparts. They are in harm's, way to protect the Freedoms that we all enjoy. Studies have shown that Females returning from Iraq and Afghanistan are more likely to be diagnosed with a mental disorder than their male counterparts. Road side bombs and IED's have made those serving in Iraq and/or Afghanistan increasingly prone to PTSD. VA stats have shown that over 20,000 Females have been diagnosed with a mental disorder with about 8,500 of them having PTSD. A 2010 ruling change has made it easier for Women, as well as men, to receive benefits for PTSD. MST (military sexual trauma), is the term used for Women that were exposed to experiences of sexual assault or repeated, threatening acts of sexual harassment. The actual definition, U. S. Code 1720D of Title 38, is as follows; "MST is a psychological trauma, which in the judgment of a VA mental health professional, resulted from a physical assault of a sexual nature, battery of a sexual nature, or sexual harassment which occurred while the Veteran was serving on active duty or active duty for training. Sexual Harassment is further defined as "repeated, unsolicited verbal or physical contact of a sexual nature which is threatening in character." Do you experience; sleep disturbances, emotional instability, fear and/or anxiety feelings, impaired concentration, intimacy or other interpersonal relations, or flash-backs? GET HELP. YOU'VE EARNED IT. DON'T WAIT, DO IT NOW! THE VA IS THERE FOR YOU.
OUR FEMALE VETERANS
by: John P Smeeken
A new Department of Veterans Affairs registry, mandated by Congress, will be used to try to determine if there is a link between the burn pits and long-term health problems. Military personnel who were stationed near an open burn pit can sign up. Researchers will use the database to monitor health trends in participants, and the VA will alert them to major problems detected. Over the long term, the findings could make it easier for veterans who served near burn pits to obtain disability payments. Sixty-three burn pits were still being used in Afghanistan as of Dec. 26; those in Iraq were closed by December 2010. Camps with fewer than 100 people are not required to report the use of a burn pit, so there could be more, but generally much smaller ones. Proponents say the burn pits were so widespread that the large majority of veterans from Iraq and Afghanistan could participate in the registry. You can find the information on the VA website. Sign up, look how long it took for the Government and the VA to acknowledge Agent Orange.
BURN PIT REGISTRY
by: John P Smeeken
The Department of Veterans Affairs announced it is eliminating the need for an annual Eligibility Verification Report. Eliminating the annual report reduces a burden on veterans, their families and survivors who previously had to return the routine reports to avoid a suspension of benefits. Under the new initiative, VA will work with the IRS and Social Security Administration to verify continued eligibility for pension benefits. The new initiative also allows VA to redirect more than 100 employees to work on eliminating the claims backlog.
ELIMINATING RED TAPE
by: John P Smeeken
Are you one of the nation's 1.7 million Purple Heart recipients? Well if you are, it's time to enroll in the National Purple Heart Hall of Honor, in New York. So far over 170,000 recipients have already done so. Enrollment if free. All you need to do is provide verification of receipt and a photograph of yourself to get an enrollment form. Go to www.thepurpleheart.com, to get more information or call 1-877-284-6667 ext. 29, or by mail contact Anita Pidala, Director, National Purple Heart Hall of Honor, P.O.Box 207, Vails Gate, N.Y. 12584
PURPLE HEART HALL OF HONOR
by: John P Smeeken
I usually don't address sports in my articles, but I couldn't pass on this one. Brad Snyder, won 2 Gold Medals, and 1 Silver Medal at the Paralympic Games in London just a few months ago. He was really excited about being asked to carry the American Flag during the closing ceremonies. In his own words he said "To be able to carry the flag for my team, my country, that is what means a lot to me." WHY? You see, Lt. Brad Snyder of the U. S. Navy, was in Afghanistan, doing his job searching for IED's(improvised explosive devices), when he was wounded trying to aid two afghans who were wounded by an IED. When he got to them, a second IED went off just 4 feet from his location. He remembers looking down and seeing all of his limbs intact, and then he felt the unbearable pain on his face. He was treated at the Kandahar medical facility where he was put into a medically induced coma and transported to Walter Reed National Military Medical Center in Bethesda, MD. When he awoke, he heard his Moms voice, but could not see her. Then he heard the Doctor say there was no chance of his sight returning. He had been blinded. And just a year after that horrific day, he swam to 3 victories in the Paralympics.
PURPLE HEART HALL OF HONOR
by: John P Smeeken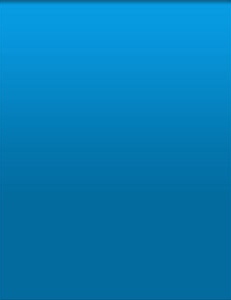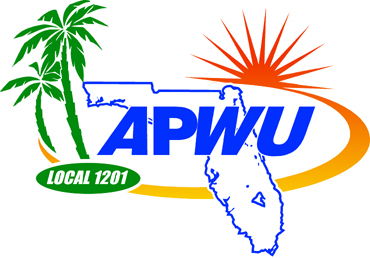 © 2012 APWU BCAL 1201

America Postal Workers Union, AFL-CIO
Broward County Area, Local 1201

Jeff Riddell, President
Sandra Munoz, Vice President